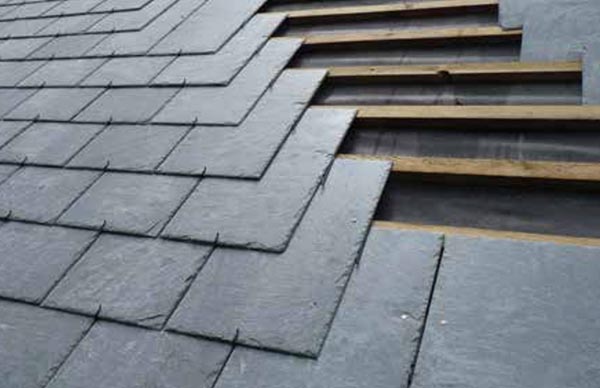 ISS Glenco
Origin: Sourced from Northern Spain
Colour: Mid Grey
Texture and Appearance: A flat and uniform texture with traditional dressed edges.
Quality: ISS provide the Glenco slate in a prime quality, having been through the most stringent selection process, whilst also being tested to the current British and European requirements.
Slates Thickness: The Glenco is produced in a 5-7mm slate perfect for the UK market.
A mid-grey slate from the mountains of Northern Spain; the Glenco slate has a flat and uniform texture with few visual inclusions. This standard of slate makes laying the roof an easy process and the final finished look is simply beautiful.
Technical
SIZE:
500 x 250mm, 400 x 200mm
TILE THICKNESS:
5-7mm